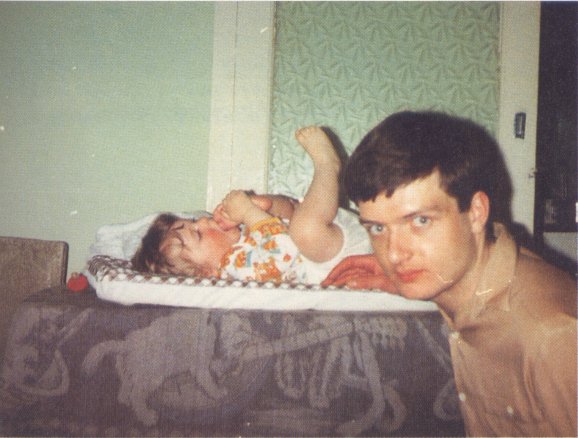 CANNES, France (AP) -- A film about a short-lived rock star is making a big splash at Cannes.

"Control" - the story of Joy Division singer Ian Curtis, who committed suicide at 23 - marks the feature-film directing debut of rock photographer Anton Corbijn and features a star-making performance from British unknown Sam Riley.

The ingredients are familiar - a soupcon of sex, a dash of drugs, a blast of rock 'n' roll - what about the E.V.O.O.? - But "Control," which opened today, is far from a standard showbiz biopic.

Shot in stark black-and-white and set in gritty, unglamorous 1970s England (holla!), it re-creates the life of a singer who died unhappy and almost unknown but has secured a place in rock mythology.

The part came out of the blue for Riley, 27, who had abandoned an acting career to take an unsuccessful shot at fame with his band 10,000 Things.

"I don't think we ever troubled the charts," he said drily. When Riley heard about auditions for the film, "I was working in a warehouse in Leeds, folding shirts."

If the enthusiastic reception in Cannes is any indication, Riley can give up the day job. He is riveting as Curtis, an intense, charismatic performer who often appeared remote offstage.

Netherlands-born Corbijn, who turns 52 on Sunday, photographed Joy Division for British music magazines and went on to design album covers for Depeche Mode and U2. He said he knew as soon as he met Riley that he was perfect for the part of Ian.

When he moved to Britain in 1979, Corbijn said he was shocked by the country's austerity and poverty.

"A lot of bands I met, including Joy Division, were kind of underdressed - a thin coat on, smoking and shivering in the cold," he said. "When I met Sam it was also in the winter and he was totally the same."

Pale and big-eyed, Riley resembles Curtis - but more importantly, said Corbijn, he "had an innocence and a freshness that I was hoping for but never thought I would find."

Fans of music from the English city of Manchester, especially those who have seen Michael Winterbottom's "24 Hour Party People," (holla) will recognise the film's milieu. It is set in northern England in the late 1970s, a place of gray skies and grim prospects that produced a slew of original and innovative bands, from the Buzzcocks to The Fall.

Curtis, troubled by a failing marriage and worsening epilepsy, killed himself in 1980, on the eve of the band's first U.S. tour.

Adapted from "Touching from a Distance" a memoir by Curtis' widow Deborah - played in the film by Samantha Morton - "Control" is an intense but far from grim experience. Shot through with down-to-earth northern English humor, it features a soundtrack that runs from David Bowie and Roxy Music to the Sex Pistols. Joy Division's songs were convincingly re-created for the film by the actors, who all played their own instruments.