I don't care how you feel about war or politics or Hagar-era Van Halen, Memorial Day, originally called Decoration Day, is a day of remembrance for those who have died fighting for this country but for most it simply marks the beginning of summer. People have been dying for this country for a long time; fighting wars they had no idea why they were fighting. Read some history about Memorial Day; its not just about stupid hot dogs and BBQ's. If your family lost someone in a war or you have a friend in Iraq right now, take a minute to think about them today. There's parades and shit going on all over the place. Check it out


"We cherish too, the Poppy red
That grows on fields where valor led,
It seems to signal to the skies
That blood of heroes never dies."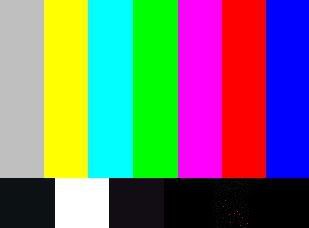 Fire at ABC-7 last night... A fire at the Upper West Side WABC-TV studios knocked out Sunday night's programming and caused the evacuation of the television network's building... The screen went black a few minutes before the 11 o'clock news and remained so until 12:50 am when the test bars came up; programming finally resumed at 1 AM. Kenny Plotnik, the station's news director, said that the blaze started when one of the lights in the first-floor studio burst and a curtain caught fire, but an FDNY spokesman for the said they were still investigating the cause. The fire was extinguished quickly, but it sent smoke throughout the entire building, forcing about 50 staff members to evacuate. Several shows are recorded at the studios, including "Live with Regis and Kelly." Oh, Kelly, be careful!


Speaking of ABC, today is WABC 770 AM's 9th annual Memorial Day Rewound... all oldies and old airchecks featuring the old WABC guard, all day long... all the jingles, the old commercials and all that reverb, too! Tune in and get schooled. Daaaaaan Ingram!


Tenants lucky enough to hold a lease on one of the country's largest apartment complexes, the twin developments of Stuyvesant Town and Peter Cooper Village, pay a fraction of the market rate. The savings allow a lifestyle unavailable to many middle-class New Yorkers, replete with vacation bungalows and kids in parochial school. Motherfuckers. But now residents of one of the last middle-class bastions in ever-more-expensive Manhattan say their new landlord is using Orwellian tactics in an attempt to drive them out and raise rents. Well, yeah.


Mom Arrested for Snorting Drugs in Front of Kid at a Wal-Mart... Suffolk police arrested a Farmingville woman for snorting heroin through a straw as she pushed her 3-year-old child in a shopping cart at Wal-Mart. Yes, but was it a crazy straw she took from the kids lemonade?


Venezuela's oldest private television station went off the air following President Hugo Chavez's decision to pull the plug on the popular channel harshly critical of the government, a move that sparked violent clashes between protesters and police... "Todo tiene su final" - "Everything Has Its End."


Barbra Streisand canceled her concert in Rome next month - a move that followed protests by Italian consumer groups angered by what they said were excessively high ticket prices. Uh, its stupid Babs not Fugazi, what the fuck did u expect?


A harrowing film about illegal abortion in Communist-era Romania beat 21 movies by well-known directors such as Quentin Tarantino, Ethan and Joel Coen, and Wong Kar-wai to win the Cannes Film Festival's top prize Sunday. Romanian director Cristian Mungiu's low-budget film, "4 Months, 3 Weeks and 2 Days," depicts the horrors a student goes through to ensure her friend can have a secret abortion.


Charles Nelson Reilly, the Tony Award winner who later became known for his ribald appearances on the "Tonight Show" and various game shows, has died. He was 76. Reilly died Friday in Los Angeles of complications from pneumonia, his partner, Patrick Hughes, told the New York Times.