From WitnessLA.com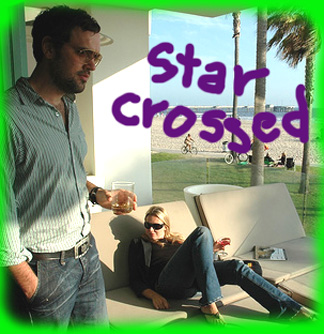 Kevin Roderick on Blogging Theresa Duncan

News of the sorrow-producing deaths of blogger, writer, filmmaker Theresa Duncan and her lover, new art star, Jeremy Blake, appeared in the blogs way before any of the conventional news outlets managed to be curious enough to write a story.

Kevin Roderick at LA Observed (LA's primary morning must-read blogger) broke the story on Thursday, July 19, with a fuller story the next day, plus multiple follow-ups. The New York Times and other New York papers didn't catch up until Saturday, July 21.

The somnambulist LA Times didn't get around to writing about Duncan and Blake until Wednesday, July 25 —never mind that Venice resident Duncan was a vibrant player in the LA's new literary scene—thus her death was a story the Times should naturally have covered, (ahead of, say, more idiotic blurbs on freaking Posh Spice).

For the record, WLA even saw fit to write about Duncan's death three days ahead of the Times, even though it clearly wasn't a social justice issue; it was nonetheless a story that wouldn't leave my head.




Today, Roderick, does his
KCRW commentary
on the relationship of the blogs to the coverage of Duncan's tragic story. (You can listen on the radio at 4:44 PM, or just
find it online,
whenever you like.) Judging by blogmaster Kevin's other KCRW commentaries, it's worth a listen.
Continued from
WitnessLA.com
...
Theresa Duncan was 40….A Talent Removed
Much is being written about the suicide of multi-talented Venice filmmaker, writer,
and blogger,
Theresa Duncan, who killed herself in New York on July 10, followed by the probable suicide of her longtime boyfriend, rising-star artist
Jeremy Blake
, 35. The police mention pills and a long explanatory note in relation to Duncan's death. As for Blake, it seems that a week after finding his lover's body at the NY apartment they were renting while she worked on a promising-sounding new film, the artist simply took off his clothes, set down his wallet, and walked into the sea.
He too left a note—-saying he couldn't imagine living without her.
Kevin Roderick at
LA Observed
has been particularly on top of the
story.
I didn't know Duncan; only knew of her. But it cannot be other than terribly confusing, disturbing and sorrow-producing when two people as gifted—and as physically
beautiful
, frankly— as Theresa Duncan and Jeremy Blake decide to precipitously and irrevocably remove themselves from this world.
You can find news stories
here
and
here
and
here
.
But, for me anyway, a better way to apprehend at least a sliver of the creative loss that has occurred is to take a look at these witty and wonderful videos produced by Duncan. I found them posted on YouTube.
They are from her "Closet Cases" series.
Here are the links to the two videos:
The first is Closet Cases:
Slice of Bread
The second is called Closet Cases:
The Dred Case
The New York Post story quotes a friend of the couple, who explains how out-of-character the suicides seemed for both Duncan and Blake."Suicide would never be on their to-do list," he said.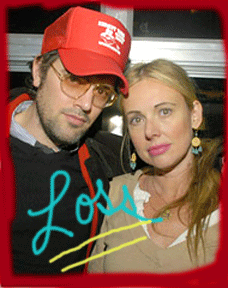 Blake Robin, a friend of the couple, said he had a hard time imagining the two committing suicide.
"Suicide would never be on their to-do list," he said. "The narrative of the wallet and the clothes under the boardwalk, it's like somebody writing a cliché, it's not them.
"It would be embarrassing to them. It seems too calculated for the most uncalculated people. I can see some teenager in Idaho who listens to Marilyn Manson doing this, but not them."
Sweetheart, deep down, we're all teenagers in Idaho who listen to Marilyn Manson.
Nuff.