Boylan has a new line of water/soda drinks called MASH and they are REALITY. Today I had the Lemon Peel/Ginger Root variety and it was deelish. Its sort of like a flavoured water deal with carbonation but its light.
I looked all over for evidence of MASH online for it but couldn't find anything. It must be brand new or Boylan is keeping it secret for some reason. They come in little baby 20 oz. bottles. Its low-cal "natural fruit essence". Whatever that means. Either way, its deelish and I back it 100%. I found a few different flavours hidden on the bottom shelf in one of Bay Ridge's last remaining classic old tyme Norwegian delicatessens.
Boylan has been in operation for over 100 years. They're known for using cane sugar in their drinks unlike most other beverage companies which long ago switched to high fructose corn syrup.
Their first product was Boylan's Birch beer, formulated in 1891 by Paterson, New Jersey pharmacist named William Boylan. Boylan products are known for glass bottles with distinctive, retro-styled painted ceramic labels.
These are the Boylan's everyone knows and loves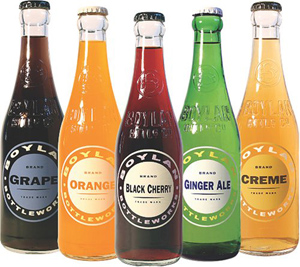 And this is my empty bottle of Lemon Peel/Ginger Root MASH