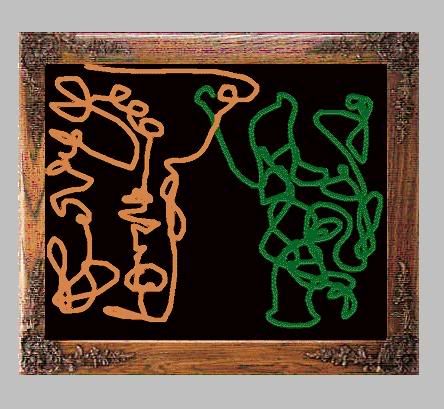 "
Pieces of yarn in complicated love
"
two pieces of wool yarn, on black felt, in a frame.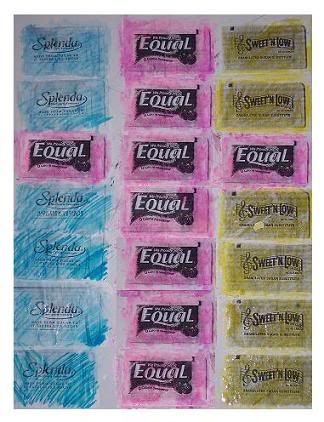 "
In Saccharin We Trust
"
photocopied & reduced sugar packets glued to canvas, with watercolour paint & ink marker brushed with water.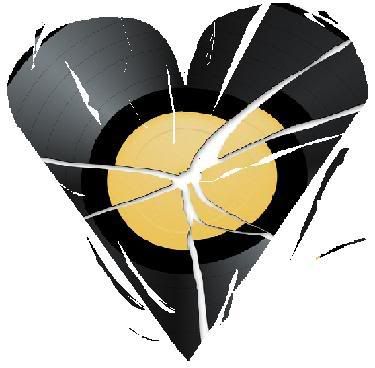 "
Heart Breaking Record Breaking Heart"

computer generated palindrome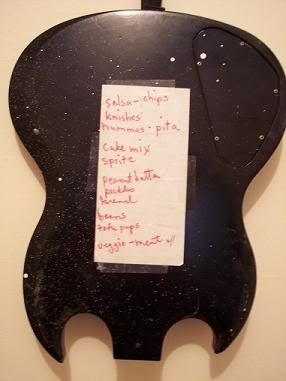 "
Death or Glory
"
grocery list affixed to the back of Gibson gothic SG body, accidental splatter with white Krylon paint, hung on wall with nail
"
Rorschach's Heart
"
computer generated & self-explanatory
"
Woof the dog
"
computer generated character study, bottom right photo graffiti on wall, me with dog, shadow of ex-roommate taking photo with disposable camera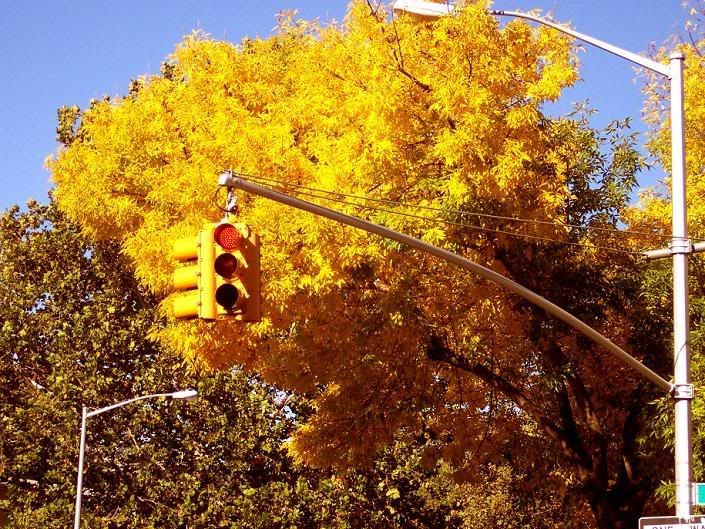 "
un momento
"
photograph, certain corner in Brooklyn in fall 2006, location secret
(click the photo to enlarge for better quality)