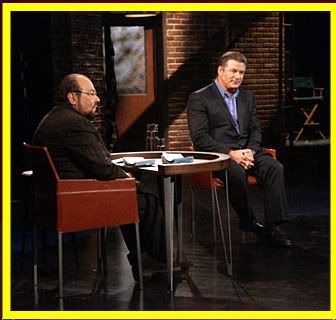 Bravo's 13-time Emmy-nominated series, "Inside the Actors Studio" welcomes Academy Award nominee and Golden Globe-winning actor Alec Baldwin to the stage. Baldwin joins host James Lipton for the second time, 13 years after appearing as the first guest on the Actors Studio stage, to talk about his career that spans over two decades. Baldwin opens up about why he almost didn't take his Academy-Award nominated role in "The Cooler" and what it is like to work on the set of the Emmy-winning series "30 Rock."

Alec Baldwin - 2nd Visit
Season 13, Episode 1309
Original Airdate: October 22, 2007 - TONIGHT!