Bet y'all didn't know Iceman was a lunatic. Val (a/k/a Chris Knight from Real Genius) owns a ranch in New Mexico. He's also involved with The Wildlife Center of New Mexico; assisting in rescuing animals and releasing them on his ranch.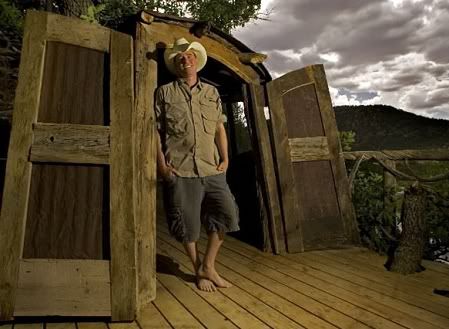 Kilmer and Tom Cruise, with whom he starred opposite in Top Gun, reportedly disliked each other a great deal off camera, much like their characters Iceman and Maverick, and reportedly got into a fist fight when Kilmer refused to do a charity volley ball game opposite Cruise.

Other actors have also noted that Kilmer prepares for his roles so extensively and meticulously, it is often done to the chagrin of cast and crew (although many have argued that this should be seen as a tremendous quality rather than a flaw).

In addition, on the set of The Island of Dr. Moreau, he and the director, John Frankenheimer, had an explosive argument on-set, after which Frankenheimer stated he would never work with Kilmer again.

Marlon Brando was reportedly so incensed at Kilmer's behavior on set that he snatched Kilmer's cell phone during a take and threw it away.

It was reported that exactly the same was stated by Joel Schumacher, Kilmer's director for Batman Forever (hence Batman being recast with George Clooney).

Warwick Davis, Kilmer's co-star from the 1988 fantasy Willow, defended Kilmer in his audio commentary for the film, describing Kilmer as a very funny man and a hard working, dedicated actor.