Too bad we're in the middle of this writers strike because this story would've made quality fodder for a classic Conan sketch. Sorry, thats deep industry lingo. A sketch is basically a series of short comedy usually between one and ten minutes long. American contemporary sketch comedy is largely an outgrowth of the improvisational comedy scene that flourished during the 1970's, largely growing out of Chicago's SCTV. British ensembles, in contrast, have more usually been built on writing talent.
ANYWAY...

David Ajemian, a priest from St. Mary-St. Catherine of Siena Church in Boston, was arrested last week while trying to sneak into a taping of "Late Night with Conan O'Brien." The Good Father has allegedly been sending Conan "threatening emails, postcards, and letters" for well over a year now. The threats were written on parish letterheads. The priest has also been contacting and harassing Conan's parents.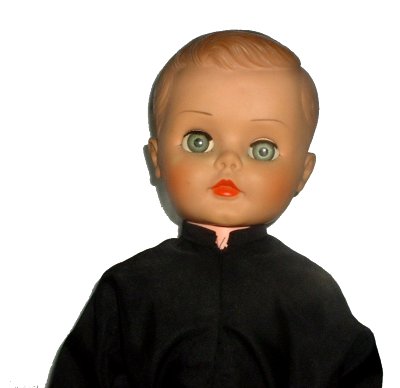 Ajemian poetically referred to himself as "your priest stalker" in one note and complained of not being allowed in to see an earlier taping of the show. "Is this the way you treat your most dangerous fans?" another note said. "I want a public confession before I ever consider giving you absolution - or a spot on your couch."

Now I'm hearing the good father and the Conan may have attended Harvard at the same time.