Failed to mention this today...

A group of Staten Island businessmen spent a few days this month rambling through the lush vineyards and Renaissance villas of Crespina, Italy. They came home with a vision of bringing Tuscany to Staten Island. So now a vineyard is being developed on 2-acres at the Staten Island Botanical Garden.

Seems like a good idea considering that nearly 40% of Staten Island residents are of Italian ancestry, more than any other county in the United States.

Joseph LiBassi, a promoter of the vineyard project and a member of the botanical garden's board says, "the vineyard encapsulates what Italians brought to Staten Island: agriculture, wine, culture." Of course, he added, the vineyard should appeal to non-Italians, too. "There are a lot of wine aficionados," he said.




"We were looking for something to draw tourists off the ferry and see what Staten Island has to offer," said Henry Salmon, a Staten Island real estate appraiser and one of the members of the Tuscan Gardens Vineyard Founders Group, which is behind the planned winery.

Experts in viticulture and oenology at Cornell are helping determine which Italian grape varieties will have the best chance of thriving on Staten Island. Because it is illegal to import vine cuttings into the United States, the plants will most likely come from vineyards in upstate New York or, perhaps, California.




Naturally, everyone is having a cheap thrill making jokes about this idea and the landfill and all the old stereotypes that come with the territory; but I think its actually a very cool idea. It's just too bad Brooklyn didn't think of it first; maybe everyone is just jealous? Haters! Once the Staten Island vineyard is up and running, visitors will be able to follow winemaking from the vine to the bottle.

The Staten Island wines are also expected to incorporate the kind of heritage grape varieties that would have been known in colonial times. "After all, George Washington wasn't importing wines from Tuscany," "I'm not sure how it will taste, but we want to reproduce it."




The interest in heritage grape varieties is one reason the Staten Island delegation came to this part of Tuscany (Crespina), to meet with Piergiorgio Castellani, a winemaker trying to save indigenous local grape varieties from extinction.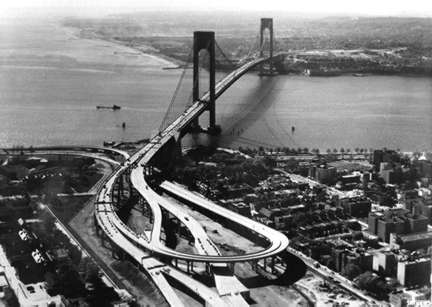 Castellani escorted the Staten Island group to the University of Pisa to meet with viticulture experts and plans to personally travel to Staten Island in February to provide technical assistance on the vineyard. The borough, he said, "is not the best micro climate in the world; it's close to a large city, there's pollution. So they have to find a compromise solution that will mix resistant, adaptable vines with the right Tuscan varieties."

Hope is the vineyard, which would be the first large-scale venture of its kind in the city, will entice more visitors to the oft-forgotten borough.

A Toast to Tuscany, With a Staten Island Red {Times}