Spied this over the weekend. No idea what it's about.

Dunno if the construction workers wrote it or if its about the store they're building or the one they tore down or what; I wasn't really paying attention.

However, I think expolited means you used to be a very polite person but now you are no longer polite; you are rude; you have been expolited.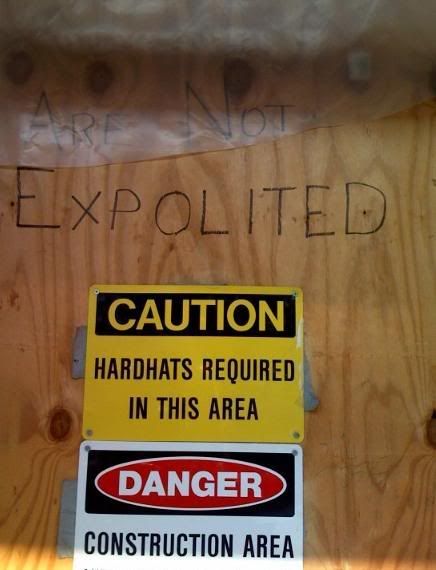 photo: Brioche Buns