Under the cloak of darkness while we were all snug as bugs in rugs on Wednesday night something very, very frightening went down at 4 Pennsylvania Plaza.

No, The Washington Generals did not defeat The Harlem Globetrotters but there was a sold out neo-country show! Yes, 20,000+ people showed to see motherfucking Keith Urban and Carrie Underwood!!!

OK, but where the FUCK did they come from?! Nu-country fans in New York?! Walking amongst us?! JUDAS!!!!!!!!!!!!!!!!!!!!!!!!!!!!!!!!!!!!!!! ZOMBIES!!!!!!!!!!!!!!!!!!!!!

I know Carrie Underwood won American Idol a few seasons ago, I think. I haven't the foggiest idea who Keith Urban is but apparently these two clowns have TWELVE #1 songs between them. Can you name one?! For a minute I thought Carrie Underwood was the girl who did "Since U Been Gone" but that was that other American Idol chick.




As a musician and an absolute music nut I can find something to appreciate in every style of music from darkwave to folk. If you were to raid my record collection you'd find everything from Donovan to LaBouche to Captain Beefheart to Nas to Siouxsie and The Banshees to Apoptygma Berzerk and so on...

But country was the one style I'd always wrestled with. I just couldn't come to terms with it. I felt naive that I just didn't "get" it. I wanted to understand it and not just take cheap shots at it.




















Country music originally comes from the Southern United States (duh) and the Appalachian Mountain region. It has roots in traditional folk music, Celtic music, blues, gospel, hokum!, and old-time music and evolved rapidly in the 1920's.

The term country music began to be used in the 1940's when the earlier term "hillbilly" music was deemed to be degrading, and the term was widely embraced in the 1970's, while country and western has declined in use since that time, except in the UK, where of course it is still commonly used.




Anyway, it was then I realised some of Dylan and The Band, Hank Williams, Patsy Cline, Woody Guthrie and the Dwight Yoakam stuff that I already listened to and loved I'd never really thought of as "country"; I must've been in denial. However, the one style I simply cannot stand for is this nu-country bullshit.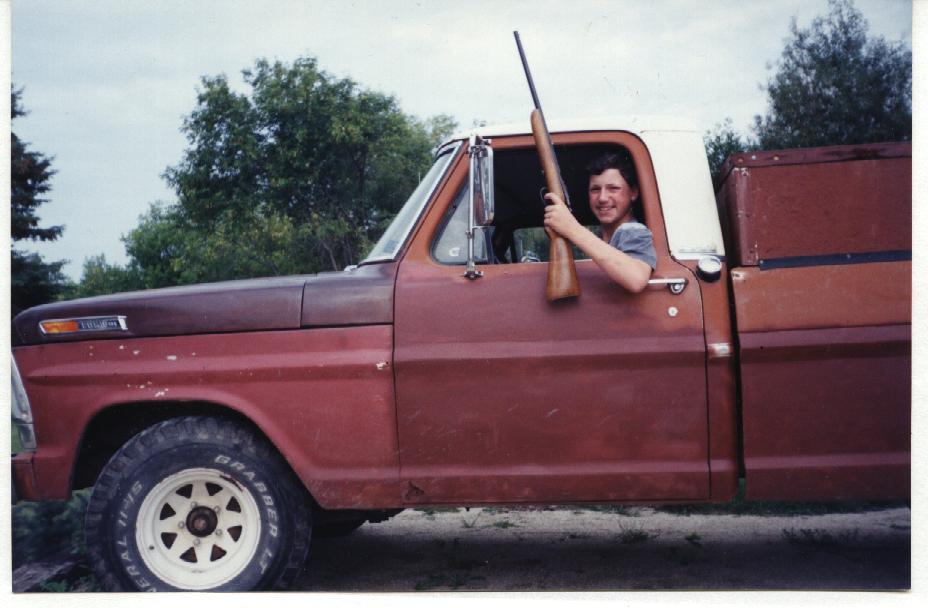 I guess Billy Ray Cyrus and Garth Brooks were the first dudes I can think of who I'd classify as nu-country. It's this clean, bullshit neo-pop-arena-country. It's a dude with one of those Janet Jackson Rhythm Nation microphones and jeans up to his neck. Big dumb belt buckle, smiling like a doof, making a stadium clap their hands over their heads while he plays a bouzouki. I'm no authority but that's not country; that can't be country! I won't let it happen! You'll have to pry this mandolin from my cold, dead hands!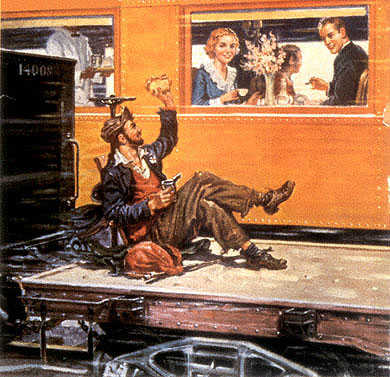 Country is a guy with a broken down pick-up truck who hops a ride in a box car on a freight train to Albuquerque, gets into a knife fight with a few drifters over some cheap hooch and winds up bailing hay out in Santa Fe before calling his ex-wife to say he won't be home for dinner. That's country! Stereotypical, sure, but that's what its all about. It's not about these clean-shaven dolts, hopping around like The Backstreet Boys with those awful, hands-free Bluetooth microphones and their brand of pop-twang.




There is a constant quiet rumble about a country radio station in New York. Every time a rumour gets out about a station switching formats people start wondering if it'll go "country", if a country station could survive in NYC and if the audience is there. And well, I guess it is as 20,000+ showed us on Wednesday night but their country is a different country. It's Hannah Montana, Taylor Swift, Shania Twain and Trisha Yearwood. It's Toby Keith, Tim McGraw and your boy Keith Urban with their meticulously groomed 5 o'clock shadow porno beards and game show smiles.