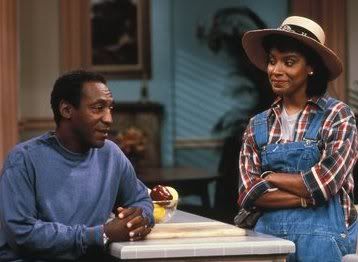 I was a big fan of The Cosby Show but what always pissed me off was Clair never letting Cliff have a piece of cake, like ever.

Cliff would always have to wait until his entire family was sound asleep before he could sneak out a little sliver of his favourite chocolate cake. And even then that bitch would hear him, run downstairs in her stupid pajamas and bust him.

The poor man was on-call 24-hours a day, delivering babies in the hood. Let him have a goddamn piece of cake. Stop making the man sneak a snack in his own house.