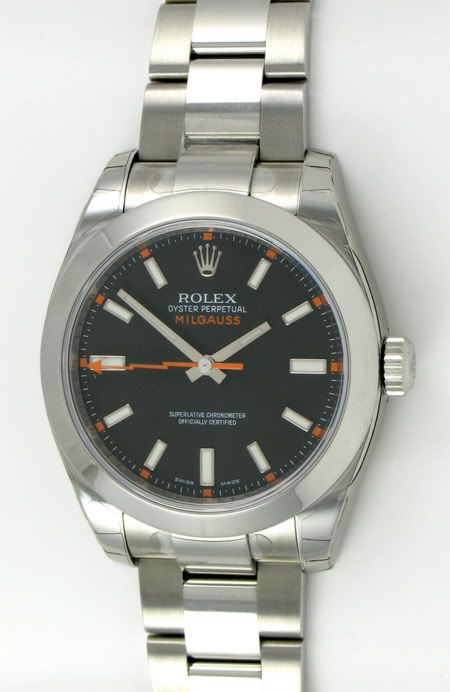 Introduced by Rolex in 1954 the Rolex Milgauss was designed as an antimagnetic watch specifically for those who worked in areas where electromagnetic fields can wreck havoc on the timing of a watch, like power plants and research labs.

The Rolex Milgauss' main feature is its resistance to magnetism. The word Milgauss is derived from the French word mille, which means one-thousand, and gauss, the unit of the magnetic field. If you expose a mechanical watch to a strong magnetic field, some of the parts in the movement become magnetized. This will cause the mechanism to run quite fast and require demagnetization. The Rolex Milgauss is able to resist a magnetic field of 1,000 Gauss.

Ya gotta love that lightning bolt shaped second hand.