Will Sumner Redstone ever get over being bested by Rupert Murdoch in the bidding for MySpace two years ago? Maybe.

GCI has learned of two stealth projects that Redstone's company, Viacom, has in the works for its MTV Networks unit. One is a twist on social networking called Flux, the other involves an investment in upcoming online video site VBS.tv (Vice Broadcasting System), and both suggest that Redstone's company may actually be on to something.

Project one: Flux, a system that was set to go live Thursday night and will eventually allow registered users of MTV.com, Comedycentral.com, and any of the MTV's hundreds of other websites to personalise pages with blogs, video, photos, online friends, and so forth.

The twist is, these personal pages will also appear when they sign into any other MTV site, as well as any third-party sites in the Flux network; two of roughly 20 launch partners are the official Web site for the girl group Pussycat Dolls and Sk8site.com. And, in a spirit of openness that Viacom isn't always known for, Flux users can easily click an icon and copy material saved on their Flux pages - say, a video clip from MTV or some shit - to their pages on MySpace or other existing social network account.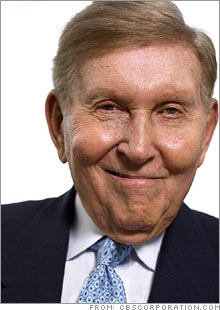 "Thanx for the add, hot stuff"

The hope here is that Flux will expedite the tedious registration process at each new micro-site, boost the amount of time visitors spend there, and provide TV tie-ins across MTV's lineup of on-air channels for fans and advertisers. What Flux is not, Viacom executives insist, is a long awaited response to MySpace being scooped up by Rupert Murdoch's rival News Corporation.

Rather, they portray it as part of a bet that the Web will increasingly be less about big destinations like portals and social networks, and more about people spending time on sites catering to ever-smaller niche interests.

In other words, rather than going to rapper 50 Cent's MySpace page, you will want to go to his own website or one of the main fan sites devoted to him. And if it's part of the Flux network, you can bring all your social network capabilities along with you.

"We're not trying to own a social network, build one, or compete with one," says MTV Networks CEO Judy McGrath. "We're embracing them all."

Flux's technology comes from Social Project, a Santa Monica company in which Viacom has quietly invested around $40 million for a 40%-plus stake late last year. Social Project, which was formerly known as TagWorld, is also backed by VC firm Draper Fisher Jurvetson.

Social Project will handle advertising on the community pages within the Flux network, sharing the proceeds with web sites that join as "publishing partners."

Project two: an investment in VBS, for Vice Broadcasting System. VBS.tv, which debuted in March, is the video offshoot of Vice, a 13-year-old magazine company in Brooklyn known for its punk sensibility and eclectic coverage of international affairs and youth culture. In fact, Vice is so damn sublime - in a way MTV would love to be again - that both sides agreed to keep the relationship under wraps.

The site, which counts director Spike Jonze as editorial director, is producing shows for the main MTV channel, pitching in on new virtual worlds MTV is launching that recreate London's club scene and the Lower East Side of New York, and just produced its first feature film "Heavy Metal in Baghdad", which earned positive reviews when it debuted at last weekend's Toronto International Film Festival.

Shane Smith, a Vice co-founder, says Viacom supplied not just money but technological know-how. He claims VBS will have $4.5 million in profit in its first year - "shitpiles of money," to use his term - thanks to the film and TV projects that are stemming from its online videos. According to two people familiar with the terms, MTV Networks' commitment to fund the startup costs of VBS could translate into a half-interest in VBS four years from now.

Viacom won't confirm the terms of either investment, and won't discuss VBS at all. But in addition its creative cachet, the VBS investment is consistent with MTV Networks' online strategy of getting big by going small.

Like many big media companies, Viacom has followed a wobbly trajectory in cyberspace, recently revamping MTV's online music strategy and folding iFilm, an online video company it bought in 2005, into the web site for its SpikeTV cable channel.

Viacom CEO Philippe Dauman says he has a few more under-the-radar investments along the lines of its deal with Social Project up his sleeve.

"This is the company that invented fragmentation in the cable world," he says. "In the digital world we're going to take the fragmentation further. Through Flux and other methods, we're going to link all those communities together and monetize them."