"A poster becomes that one image that represents the entire film. If it is accurate and truthful and has good spirit, it resides with you forever."
Drew Struzan
has painted album covers, advertising, collectibles, and book covers, but he is best known for his extensive movie poster work.
Struzan is one of the industry's most recognised talents, having provided artwork for 150+ movie posters, including many of the best-known films of all time. He has been called "the greatest poster artist of our time".
George Lucas and Steven Spielberg always use Struzan and he has created distinct and indelible images for many of their movies, namely
Star Wars, E.T., Indiana Jones
and
Back To The Future
. Spielberg has said Struzan is the only artist allowed to officially draw E.T. – so don't fucking try it, I know how bad you wanna draw E.T. right now but you can't – and George Lucas has called Struzan "
the only collectible artist since World War II
".
After graduating from the Art Center College of Design in West L.A., a trip to a temp agency found Struzan a job as a staff artist for a now defunct design studio called Pacific Eye and Ear. There he began designing LP album covers, relishing the creative aspects the 12x12" size the record packaging afforded him.
There Struzman designed covers for Black Sabbath, The Doors, Canned Heat, Earth Wind & Fire, Alice Cooper and Liberace among many, many others.
Then in 1977 fellow artist Charles White III, well-known for his own airbrush prowess, was hired by George Lucas to create a poster design for the 1978 re-release of
Star Wars
.
Charles White, uncomfortable with his skills in portraiture, asked Struzan for his help on the project.
Struzan painted the human characters in oil paints and White focused on the ships, Darth Vader, C-3PO and all the mechanical details of the poster art.
The unique poster design, popularly called the "Circus" poster, depicts what appears to be a torn posted bill on a plywood construction site wall. "It was necessity that invented that," Struzan explains. "They found out there wasn't enough room for the typography and the billing block they had left in the design. What can we do to make more space on a poster that's already been printed? Let's pretend it's posted, then they can put the type below the actual poster. We painted Obi Wan down the side and stuff across the bottom to make it wider and deeper." While a fortunate accident, the poster went on to become a fan favorite as well as the director's, as the original art hangs in Lucas' Northern California home. Thus began Struzan's long association with the
Star Wars
series.
As other directors and movie studios became aware of Struzan's work, they all beat a steady pathway to his door. Throughout the 70's and 80's Struzan produced art for everything from
Cannonball Run
, to
Police Academy
to
Coming To America
,
Risky Business
, and
The Goonies
, among many, many others. By the 1980's, Struzan was producing approximately 10 poster designs a year in his inimitable style.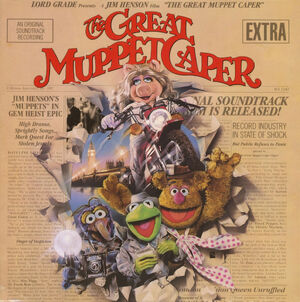 In the 90's with the advent of computers and digital manipulation of images utilised to create poster art, Struzan was affected by the decline of traditionally illustrated poster art. He began exploring other outlets for his work, including comics, limited-edition art, and the collectible market.
Struzan once lamented on the decline of traditional art in an e-mail exchange:
"I love the texture of paint made of colored earth, of oil from the trees and of canvas and paper. I love the expression of paint from a brush or a hand smearing charcoal, the dripping of paint and moisture of water, the smell of the materials. I delight in the changeable nature of a painting with new morning light or in the afternoon when the sun turns a painting orange or by firelight at night. I love to see it, hold it, touch it, smell it, and create it. My gift is to share my life by allowing others to see into my heart and spirit through such tangible, comprehensible and familiar means. The paint is part of the expression."
What a die hard.
Struzan's primary work medium is airbrushed acrylics on board with finishing details in coloured pencil, which allow him the easy flexibility in having to accommodate any requested changes to the work from pesky directors.
Preferring to work on a 1 to 1 scale, Struzan's one-sheet work would be approximately 27 x 40'', the size of a printed movie poster. Working from reference photographs and live models, Struzan has been known to sneak depictions of himself, family members and friends into his work.
He is also known for working very quickly; typically it takes him just 2 days to finish a painting. The poster artwork for John Carpenter's 1982 remake of
The Thing
was created literally overnight.